See on Scoop.it – Small Business Marketing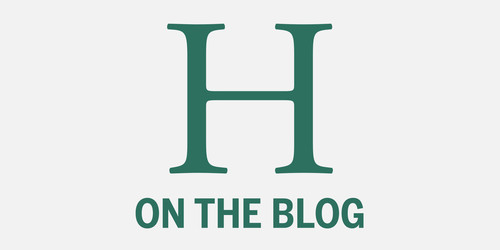 Excerpted from the artile:
"It's a new year and with it comes a cautious view of the year's economic growth, regulatory changes across a variety of industries and continued development in the reliance on the Internet for personal and professional connection and communication. It's an uncertain time for many businesses, but especially susceptible to falling behind the curve are the many small businesses and mom and pop shops with already strained budgets and resources.
So how can small businesses go from struggling to thriving? In large part, it comes down to understanding the opportunities and trends that will present themselves in the coming year. Small business owners know it isn't a game, it's their livelihood. It's time to get serious about understanding and implementing plans to maximize business opportunities in each of the following areas:
• Going digital: It seems elementary that we live in an Internet-driven world but a recent Web.com survey found that only four out of 10 small businesses had a dedicated business website. That means six out of 10 small businesses are missing out on a tremendous opportunity to connect and engage with potential customers at the most basic online level — through a simple business-focused website. In 2014, expect to see an increase in small business Internet presence, both at a basic website level and in social media channels. Small businesses are beginning to recognize the strong consumer demand for online interaction and will take strides to address this need. It's a no-brainer, and small businesses that don't have an online presence will be in danger of falling behind the growth curve.
• Local is where it's at: The percentage of online search queries focused on local businesses continues to accelerate, with an even greater growth in local search via mobile devices. It is imperative that small businesses stake their claim now on basic local channels, like Google Places, and populate those sites with the types of information consumers are most likely to search for — products and services, hours of operation, contact phone number, physical address, etc. These basics to being found locally go a long way to ensure that a business leads the way in local search results. With the right search engine optimization (SEO) in place, a small business' information can easily appear highly ranked on local search results.
• It's time to partner up: A nephew or neighbor down the street designing and maintaining a business website as a favor to the owner is no longer enough. As a small business owner, focus should be on the business — not IT and online marketing. To better increase business results this year, small business owners must look for a partner that understands their digital needs, provides resources to save time and helps achieve success online — all within a tightly prescribed budget. By looking for an online marketing partner with a broad range of expertise, small business owners can focus on what should be their primary goal — making the business successful.
See on www.huffingtonpost.com
See on Scoop.it – Small Business Builder

Social Media is not just a method only being utilized by big brands anymore. Small businesses are starting to embrace and implement social techniques on a grander scale.
See on dashburst.com