See on Scoop.it – Social Media for all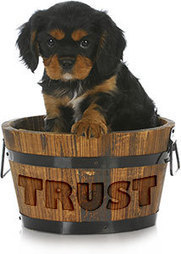 Overview I've enlisted the help of some clever people to determine the role that being Truste…
Gaurav Pandey's insight:
Another excellent post on building your brand. Service is one of the most important components of any marketing campaig where the focus is essentially on building meaningful relationships with your customers.
It's important because the end customer experience depends heavily on how comfortable the customer, or potential customer, feels about your brand.
Needless to say it's absolutely essential to maintain a high standard of customer service at the the point of sale.
Also, regular contact helps a great deal. If your followers/customers don't have a problem with it, do not shy away from sending them promotional emails, newsletters, coupons etc. every now and then, without obviously going overboard.
Remember, service is as important as the product itslef if you want to build a lasting brand and it only takes a couple of bad reviews to spoil a lot of past good work.
See on hitreach.co.uk