See on Scoop.it – Social Media for all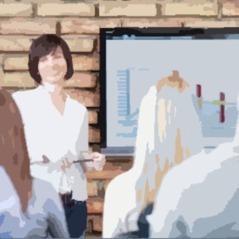 You've done the research, you've mind-mapped, you've sketched out a million thumbnails, completed a few digital comps, drank 17 cups of coffee, and finally you have arrived. The moment we have all been waiting for is here.
Gaurav Pandey's insight:
Often counting on fewer resources than big brands many small business tend to focus more on the products, staffing etc. and neglect an equally important aspect – good presentation.
There's however an other side to it. A good logo can help a small company make big strides in spreading the word. The key is to come up with something that potrays your brand as professional and reliable. There's no doubt the extra time and attention you pay in developing an effictive logo will get you noticed and bring in those sales faster. Remember, the customers don't look into your balance sheets, they rely on your advertising and logo to develop an image of your business.
See on www.optimum7.com