See on Scoop.it – Social Media for all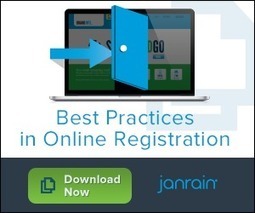 There's a huge difference in customer acquisition and fan acquisition. Marketers who focus on the right one of the two will succeed. The others won't.
Gaurav Pandey's insight:
Social media professionals need a huge reality check. Rather than simply turning it into a numbers game, the focus should be on quality enagement.
Unfortunately, even this space has its share of scamsters who sell "numbers" and unsuspecting clients – unfortunately – do fall for such tactics.
We continue to hear about new ways of ascertaining the value of followers, some have even come up with complex mathematical equations which when looked into don't seem to hold much water.
The truth is that it's almost impossible to definitely conclude the success or failure of a campaign just by the number of likes it generated. Such campaigns, in the first place, is a flawed approach much like putting the cart before the horse.
If there is one key metric I would want to look at, it would be engagement which could be commentary, shares, recommendations, retweets, rescoops, repins etc. I am surprised not many 'experts' talk about such engagement, which to me would be a better criterion to analyse the value of a social media follower since there's clearly a better chance to aquire those who choose to engage with your brand.
See on www.socialmediaexplorer.com