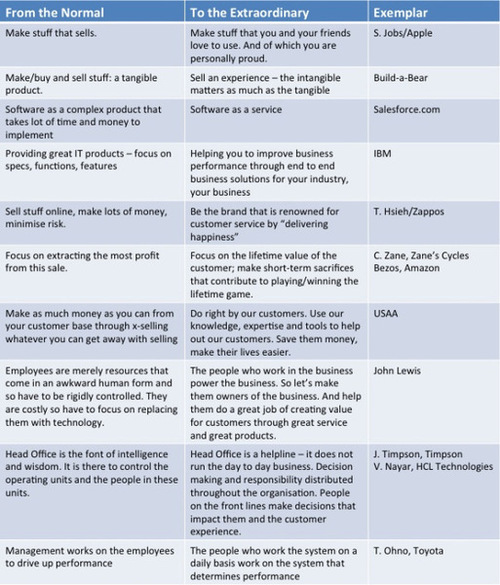 Why do almost all change initiatives fail to deliver? I have been involved in all kinds of organisational change initiatives whose ultimate purp…
Gaurav Pandey's insight:
Maz highlights some very good points, expecially the content vs context argument.
Listening to your customers is one of the most important principles of customer service. Don't forget you are in business because of your customers and if you are not listening hard, you can't truly appreciate the needs of your customers.
As mentioned, customers are more likely to buy your services and experiences, call these things products if you will but essentially buying remains more an emotional decision than logical one.
It goes without saying that excellent customer service should be one of the most important customer value propositions for a business.
The rest of it comes down to sincerity, providing value, accepting your mistakes and being customer-centric in your dealings.
See on www.futurelab.net