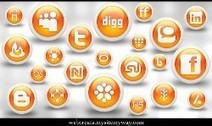 How's this for a wake-up stat: 80.4% of survey respondents said it was important for CEOs to engage with customers on social channels and over half of the respondents stated that they believe
Gaurav Pandey's insight:
The best way to build trust on social media is by providing value and being accountable. It's absolutely essential for CEO's to be not just online but switched on. What can be more effective and credible way to announce a new launch than a tweet from the CEO?
See on www.linkedin.com