See on Scoop.it – Social Media for all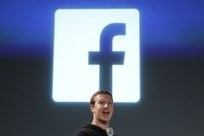 Baret Steed is tired of Facebook. She's had an account since she was 13, but isn't a fan of the fact that the social network now includes not only her friends, but also her parents, aunts, and uncles.
Gaurav Pandey's insight:
Privacy concerns, especially with the new graph search, and not being user centric are probably the biggest reasons cited against Facebook. It seems Facebook is evolving into a bigger network. It's probably going to plateau soon, but by then Facebook will have half the world's data – something that can potentially give it enormous power by leveraging that data. Yes it's not your old charming site where one spent hours going through other people's updates. It's getting more and more ambitious and search centric. It knows far too much to be rendered obsolete like a fad. So is Facebook losing its cool? Probably. Is it losing ground? Probably not.
See on business.time.com