See on Scoop.it – Social Media for all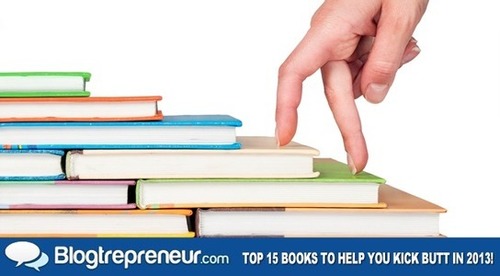 It's a new year, which means it's time to either get started on that project you've been balking at or crack down on a current project you've been
Excerpted from the article:
1. The Power of Starting Something Stupid by Richie Norton
Do you find yourself disregarding your ideas as stupid? What if you knew that some of the most successful businesses started with a stupid idea? That's the topic of this new book coming out later this spring. Learn how to crush your fear and move forward toward your dream even if it's currently just a stupid idea.
2. David and Goliath by Malcolm Gladwell
Gladwell's books have been some of the most popular books of the last decade. His newest offering (due out Oct. 2013) uncovers the nature of how the small businesses in the world can overcome industry stalwarts. If you're currently an underdog you might actually find that you're in a great position to succeed and overcome all the odds. Every entrepreneur deals with this thought during the lifetime of his or her business.
3. Trust Me, I'm Lying by Ryan Holiday
Sometimes the best way to learn is to hear how someone manipulated the system. Ryan Holiday did just that with the new world of blogging. He was able to generate millions for companies based on his manipulation of the new media world. It's a great read and Ryan offers you the advice with a caveat about how you use the information.
4. Optimize by Lee Odden
Lee Odden owns a successful digital marketing agency. He speaks at numerous conferences throughout the year. He's an expert in social media and SEO. He has put all his thoughts into one book released just last year. It's a great read for anyone interested in how content marketing can improve a business of any size.
5. The Referral Engine by John Jantsch
Jantsch is one of the most-read experts in the field of online marketing. He has released two books previously and his latest offering from the fall of 2012 goes into the way a business can bring in even more business through referrals. It's a great book for a company with a limited marketing budget. It can take time to build your engine, but it's a worthwhile investment in the long run.
Gaurav Pandey's insight:
Promising!
Remember though, entrepreneurship is all about doing. It's easy to draw up a plan but the toughest part is the time and energy one needs to put into their business. As an entrepreneur you will always have something to worry about, a fire to fight and often it all boils down to choosing what not to do than what to do.
Planning, Prioritisation, Pace, Processes and People are the 5 big Ps of entrepreneurship. Good luck if you plan to turn an entrepreneur in 2013. Do share if you like the list. Cheers.
See on www.blogtrepreneur.com