See on Scoop.it – Social Media for all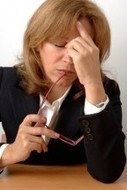 Excerpted from the article:Strategy: What are common goals and objectives? How do you measure the value of your social business efforts?Organization: How are your social business efforts organized? How many people are dedicated to social business?Budget: How much are you spending on external and internal social business efforts? What are you planning to spend on technologies and services in 2013?Social Media Policies: What policies do you have in place? How well do employees understand those policies?
Gaurav Pandey's insight:
Any social media strategy is built around the customer. At the end of the day there is no magic formula to social media strategy. It takes time, effort, focus and genuine interest in building trust.
To sum it up, a good social media strategy is built around interesting and fresh content, responsive customer service, humour, accountability, transparency and social responsibility.
It's like any other conversation, where unless both sides are involved one is going to lose interest. Every social media strategist should be able to answer these questions before heading to the drawing board:
a. What value am I providing to my followers?
b. Do I have an end in mind?/ Do I know what I want to achieve?
c. Do I have a well-thought out plan to execute my strategy?
d. What is my strategic focus? Is it good enough and how can I improve?
And most importantly:
e. Is it about me or is it about them?
See on www.charleneli.com