See on Scoop.it – Social Media for all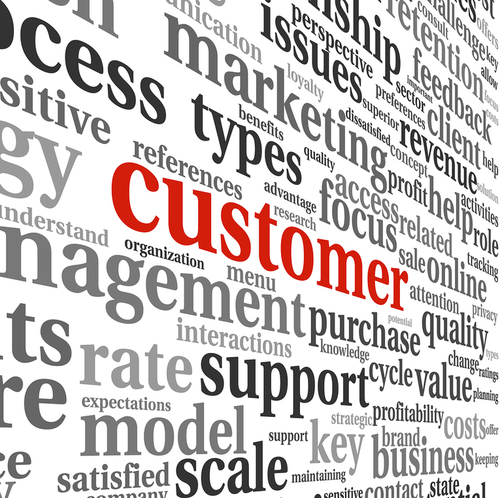 Excerpted from article:
"According to the Harvard Business School, increasing customer retention rates by 5 percent increases profits by 25 percent to 95 percent.
In order to help you increase your own retention rates, we've compiled a list of our 15 favorite tips (backed by academic research and case studies) on increasing customer loyalty, divided into five easy-to-browse sections.
– Communication
It's hard to create loyal customers if they aren't paying attention to you. Given this fact, below are our favorite bits of research on clear communication with customers.
1. Stand for something;
2. Utilize positive social proof;
3. Invoke the inner ego;
– Selling
If customers don't enjoy your selling process, they'll likely never do business with you again. Thus, selling to customers the "correct" way is an integral part of creating customer loyalty. Below are a few studies to help you improve the process.
4. Use the words they love to hear;
5. Reduce pain points and friction;
– Reciprocity
Reciprocity is the social construct that makes the world go 'round… or in your case, keeps your customers coming back. The premise is simple: Go above and beyond for customers and get rewarded with repeat business. The execution, however, can be trickier, so below is a compilation of interesting research on how to improve reciprocity with your customers.
6. Realize that budget is negligible;
7. Utilize surprise reciprocity;
8. Make it personal;
– Support
This one is a no-brainer: You can't create a tribe of loyal customers without an exceptional customer service experience that keeps them coming back. In this section, we're going to bust a few customer service myths wide open, as well as tackle some important things you need to keep in mind when offering support online.
9. Speed is secondary to quality;
10. Customers enjoy businesses who know them;
11. Choose the right platform;
12. Make it a communal effort;
– Loyalty Programs
The key to creating customer loyalty programs that work is to know why customers use them and what gets customers to keep using them. Below you'll find consumer research that answers these questions.
13. Get people started;
14. Get ideal customers to be VIPs;
15. Label your customers…"
Each tip is analyzed with more information. Read full article here:
http://www.convinceandconvert.com/social-media-marketing/15-important-tips-to-help-you-keep-your-customers/
Gaurav Pandey's insight:
Excellent post.
Customer retention is all about value creation and engagement. Don't make it all about your brand, some fun and entertainment such as polls, infographics, sweepstakes, pictures, videos etc. go a long way in retaining interest in your brand. With the overload of one-dimensional posts on social pages of brands, it's even more important for marketers to go that extra mile to gauge the pulse of your community. That said, you have to build a community first. Social networks and communities are different, although there may be some overlap. It's these communities which will really provide momentum to your campaigns. So my advice to marketers is be open, be responsive, be socially responsible and build trust through sustained effort.
Please let me know your thoughts. Cheers!
See on www.convinceandconvert.com