See on Scoop.it – Social Media for all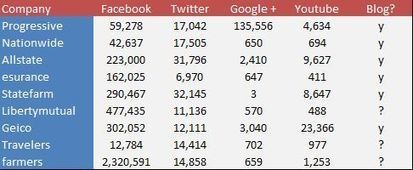 Social is the one influence that us as content creators and even search engines can't fully control. It's the one thing we can't fake or use to trick search engines. Social sharing has been and always will lie in the hands of the user reading our content. Sure there are things we can do like creating valuable content and engage with people, but the decision to "share" still rests in the hands of the reader. Because Social is different, it's the one thing that works to separate sites in search results. If two sites have everything fully optimized from an SEO stand point, but one of them is not getting anyone sharing their content or engaging with their brand and the other is… guess who will beat who in the search engine rankings?
Gaurav Pandey's insight:
Lot of merit in the article. Social and local search will play a big role in the search industry. It's evolving all the time tough, and I'd be particularly interested in Google's approach going forward.
Also, social means big players would look to commodify user data even more and we'll see more ads. on these networks.
See on www.carriejkeenan.com