Home » Posts tagged 'SEO'
Tag Archives:
SEO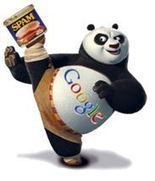 What if Social Media integration took over in terms of the future of Search Engine Optimization? In the world of SEO as it stands, there's much talk about
Gaurav Pandey's insight:
SEO has always been about the ability and willingness to adapt, that said SEO basics remain essentially the same over the years. I strongly believe SEO will continue to remain an effective tool for finding relevant content online. Where most 'SEO experts' go wrong is in focussing overtly on link building and, for the lack of a better word, spamming and overloading content with supposed 'keywords'. The problem with this is that as a user even if I manage to end up on your page, it's unlikely I will stay there long enough if the content is just designed to trick Google.
We know Google can't read, so it depends on backlinks, keywords etc. to find content it thinks is relevant. This system was much abused by SEOs and therefore Google's has been constantly trying to change search algorithms. The latest's called Penguin which intends to filter 'black hat' SEO techniques such as keyword overload, spamming, cloaking and superficial link building. The latest update has affected the ranking of many sites and 'SEO experts' are crying hoarse that SEO is dead.
Such updates are not new and SEOs who have been able to adapt in the past have managed to stay relevant. While it's obvious Google is trying to promote genuinely good content, the importance of links and keywords has not disappeared altogether.
As argued here, Social Media Optimization is going to play a big role in SEO. Posting interesting content and constantly updating your social media to keep your readers engaged will work to your advantage.
However, as I repeatedly say, the most important factors which determines the worth of your brand in the online space is quality content and consistency. From a purely SEO perspective, not only does good content attract organic links, it also ensures visitors are more likely to connect and engage with your brand. So the SEO mantra going forward is quality content optimised with the right use of keywords and links, without of course stuffing them in, and effective use of social media by engaging with your fans and posting fresh, relevant content consistently.
Another interesting points to highlight here is that these new updates are also a clear attempt from Google to funnel more and more online advertising through their Adwords and other products, so don't forget to include Google + in your SEO strategy. It's free, it's social and it's Google – can't go wrong with that!
Do you have something to add? Drop in a comment.
See on www.searchenginejournal.com